6-Week Course Outline
This class includes instruction and direct experience with basic hand building techniques. Students will learn by making functional and sculptural forms, with attention to surface decoration and glaze application. Finished pieces will be fired and glazed. Intermediate level students are encouraged to work on independent projects with guidance from the instructor.

In this six week course we will learn about: slab, coil, surface treatment, glaze application.

Class 1: Coil and pinch construction. Demonstration. We will make spherical organic forms which may become vessels or closed forms such as fruit, animal heads, bowls, etc.

Class 2: Slab construction. Demonstration. We will explore the potential of cylinders which can be textured, cut, slip-trailed, punched, etc.

Class 3: Relief sculpture with emphasis on 2-dimensions. Demo. We will use coil and slab techniques to create raised forms that are highly textured.

Class 4: Slab construction. Demonstration. We will make more complex slab forms, such as boxes with lids or trays with attached legs, handles, etc.

Class 5: Glaze application methods. Demo. We will apply stains and glazes to fired pieces from previous classes. Brushing, dipping, and pouring techniques will be used.

Class 6: Wrap-up discussion. Completion of works in progress.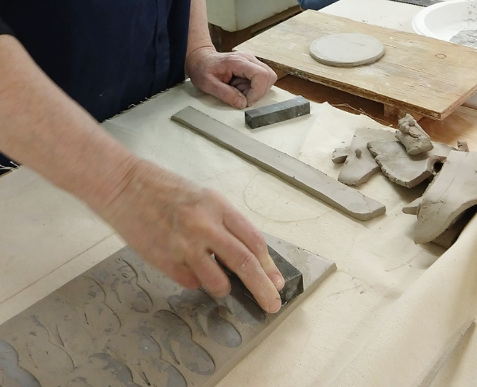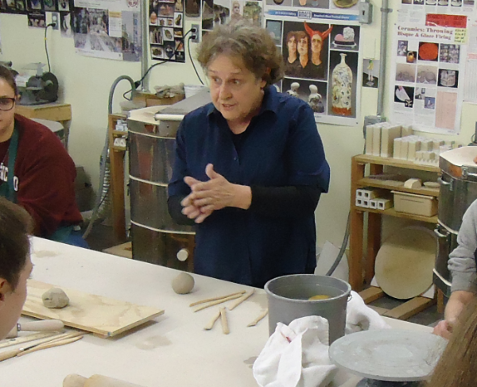 © 2019 AA Clay Studio & Gallery