Ages 7 - 13 • All skill levels
Clay, kiln-firing & use of tools are included.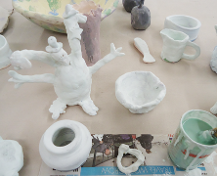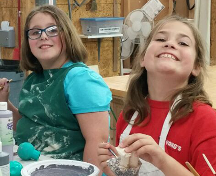 This (six-class) course will introduce beginner students to the basic techniques of hand building: pinch, coil, and slab. Continuing and advanced students will use these techniques to create complex forms. Imagination and experimentation is encouraged!
Students will experience the pottery wheel!
• Students will be guided by daily assignments from the instructor.
• Intermediate and advanced students will work towards complex goals set with guidance from the instructor.

© 2018 AA Clay Studio & Gallery