Local and nationally recognized artists are invited to share their technique and philosophy with us.
Our Artist Talk and Demo series are FREE and open to the public!
Marie-Elena Ottman Louisville, KY
Slide Presentation

September 11, 2018
Tuesday (6:30 - 8 PM)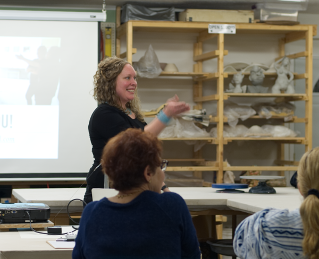 Emily Adams Olympia, WA
Exploration of Printmaking & Clay

December 20, 2017
Wednesday (6 PM)

Refreshments served!
Wayne Ferguson Louisville, KY
Tea Bowls & Surface Decoration

October 9, 2017
Saturday (4 - 6 PM)

Refreshments served!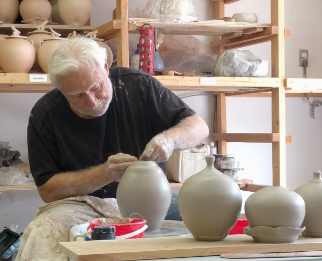 David Westmeier Bakersville, NC
Hollow Forms & Bottles

June 17, 2017
Saturday (10 Am - 12 PM)

Participation and teaching session ($30)

© 2018 AA Clay Studio & Gallery