Our classes are designed to be a complete experience. Limited open studio access is included with 6-week courses.

• Each ceramics course follows a syllabus that allows our students to learn core techniques in sequence.
• Limited open studio access allows for practice in a new hand or wheel technique.
• Studio instructors are degree certified, working, and selling in Louisville!
Youth: Age 7-13 • Teen: Age 13-17 • Adult: Age 18+
All skill levels are welcome!
Up to 25 pounds clay, glaze, kiln-firing, and use of tools are included in the course fee. *Unless noted otherwise.

Additional clay is available for purchase.
Please provide a $50.00 deposit at time of registration. Deposit is non-refundable. No refund for missed classes.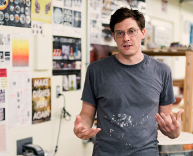 Alex Adams
Alex has over 14 years experience working in the field of ceramics. Putting designs into production at the pottery wheel is his focus. Articulated forms are designed with a function in mind; wooden potter's tools and artist-designed stamps bring each piece to life. Alex sells his work at local retail shops and boutiques in Louisville. Alex earned a BA in ceramics from Berea College in 2008.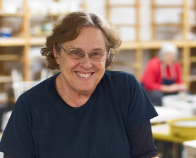 Suzanne Adams
Suzanne Adams has worked as an artist, educator, and community activist in Louisville, KY since 1980 when she moved from Minneapolis, MN. As an artist, Suzanne built a strong reputation which rose to a national level in the 90's - 2000's. Works made of multi-media; including cast paper, paint, ceramic, wood, and wire, were presented at public and university exhibitions.
Suzanne earned her BFA degree in sculpture/painting from the Minneapolis College of Art and Design with a graduate degree in education from the University of Louisville.
Kristen Vittitow
Kristen is a Louisville native who has a wide range of interests in art and creative pursuits. In 2012 she earned BA degrees in Studio Arts and Art Education at the University of Kentucky. She then became an art teacher at Stonewall Elementary in Lexington, Kentucky. After 2 years of teaching she returned to Louisville to follow her passion for creative arts. Experimentation and play are center to both her teaching and artistic philosophies.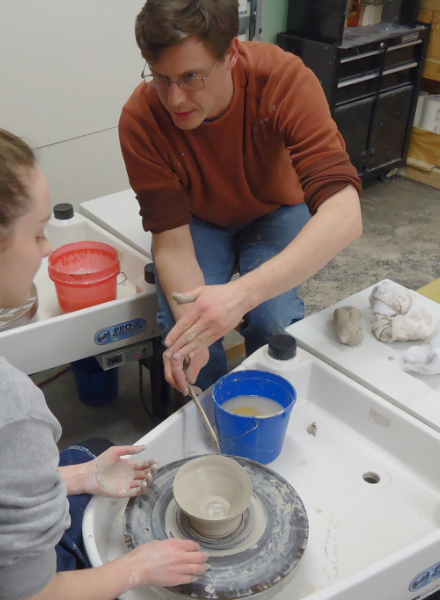 © 2018 AA Clay Studio & Gallery