COVID-19 UPDATE: The studio is open!
We suggest that all visitors and students wear a mask while in the studio. Please respect each-others space and stay home if you are feeling ill.

New Open Hours Effective: October 1, 2021
Tu: 10 am-2 pm • Th: 10 am-4 pm • Sa: 12 -4 pm • Su: 12-4 pm
We are accepting donations to help us overcome recent setbacks as of Sept. 2021:
Damaged Kiln + Roof Leak At Studio
AA Clay Studio, conveniently located in south-central Louisville is operated by qualified artists. The studio is a shared working space with modern ceramics equipment. We offer classes, private lessons, and open studio access!
Open Hours:
Tu: 10-2 • Th: 10-4 • Sat: 12-4 • Sun: 12-4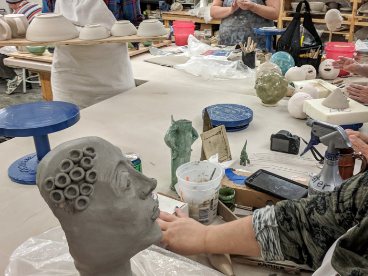 HAND BUILDING • WHEEL THROWING
Beginners Welcome!
Our six-week classes are a complete experience.
• Instructors are degree certified, working, and selling in Louisville, Kentucky.
• All materials, tools, and kiln firing (6-items) included in six-week courses!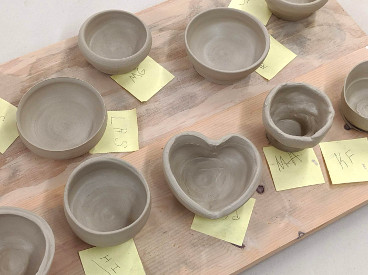 Date Night! Wheel Throwing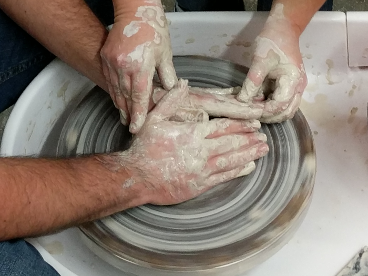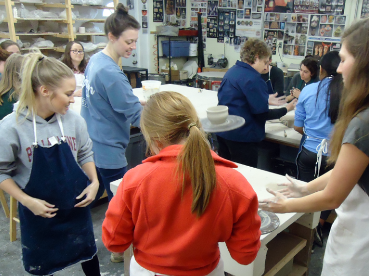 Team Building, Office Outing, Birthday Party, Field Trips!
Your group will be led by a studio instructor. Clay technique will be explained as your group is encouraged to have a fun time in our comfortable atmosphere.
• Participants will experience the pottery wheel.
• Includes: studio use, instruction, and clay. Kiln firing costs are additional.
© 2021 AA Clay - Ceramics Studio