COVID-19 UPDATE: The studio is open!
Beginning June 11, 2021: You will no longer be asked to wear a mask unless you are not fully vaccinated. Please continue to respect each others space and stay home if you are feeling ill. Thank you!
Tu: 10 am-2 pm • We: 4-8 pm • Th: 10 am-4 pm • Sa: 11 am-5 pm • Su: 12-4 pm
THANK YOU! For your continued support.
AA Clay Studio, conveniently located in south-central Louisville is operated by qualified artists. The studio is a shared working space with modern ceramics equipment. We offer classes, private lessons, and open studio access!
Open Hours:
Tu: 10-2 We: 4-8 Th: 10-4 Sat: 11-5 Sun: 12-4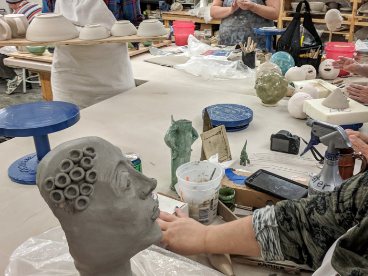 HAND BUILDING • WHEEL THROWING
Beginners Welcome!
Our six-week classes are a complete experience.
• Instructors are degree certified, working, and selling in Louisville, Kentucky.
• All materials, tools, and kiln firing included in six-week courses!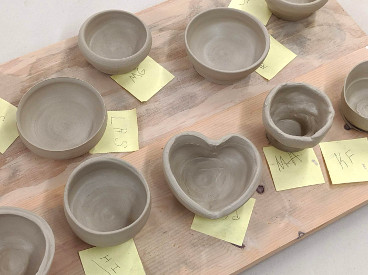 Date Night! Wheel Throwing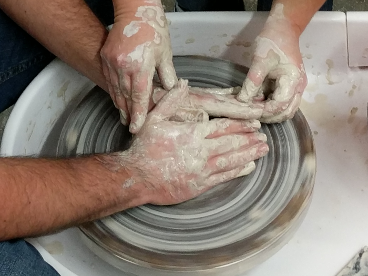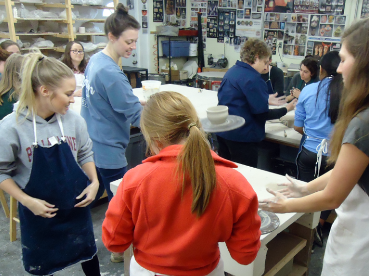 Team Building, Office Outing, Birthday Party, Field Trips!
Your group will be led by a studio instructor. Clay technique will be explained as your group is encouraged to have a fun time in our comfortable atmosphere.
• Participants will experience the pottery wheel.
• Includes: studio use, instruction, and clay. Firing costs are additional.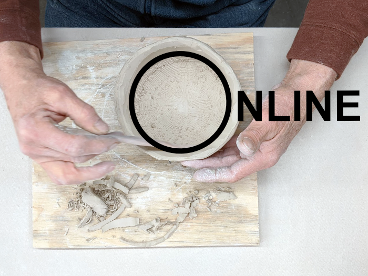 A collection of exciting links to clay projects and videos intended to keep your creativity flowing. Never stop the learning process!
• A great way to start learning about ceramics.
• Techniques to try while in the studio or at home.
• Some of our favorite educational videos for free!
• Viewer participation: send us an email with a link to your favorite video.

© 2021 AA Clay - Ceramics Studio