COVID-19 UPDATE: The studio will reopen on JUNE 2, 2020.
Temporary shortened hours and safety guidelines are in place. Please wear a mask.

Tuesday: 10 am - 2 pm • Wednesday: 4 pm - 8 pm • Saturday: 12 pm - 4 pm

We will continue accepting pick-up and drop off of clay and finished artwork.
• Please go to the rear-side entrance where you will find a designated pick-up/drop-off area.
• Contact us via email with any questions or concerns. contact@aaclay.com
We are accepting donations. Items include: Hand Sanitizer, Lysol Spray, Paper Towels, Cash donation via PayPal. Use the button below:
AA Clay Studio, conveniently located in south-central Louisville is operated by qualified artists. The studio is a shared working space with modern ceramics equipment. We offer classes, private lessons, and open studio access!
Open Hours:
Tu: 10-4 We: 4-8 Th: 10-4 Sat: 12-6 Sun: 12-4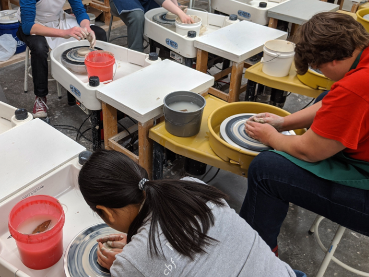 Spring / Summer Clay Camp
Join us as we explore a variety of hand building techniques and the potter's wheel to create cereal bowls, cups, sculpture forms and more! Our instructors will demonstrate how to throw and mold amazing creations in the studio. Your child will have a blast learning how to bring their imagination to 3-D form.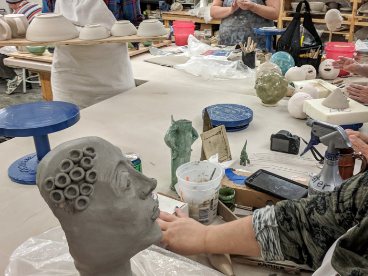 SCULPTURE/HAND BUILDING • WHEEL THROWING
Beginners Welcome!
Our six-week classes are a complete experience.
• Instructors are degree certified, working, and selling in Louisville, Kentucky.
• All materials, tools, and kiln firing included in six-week courses!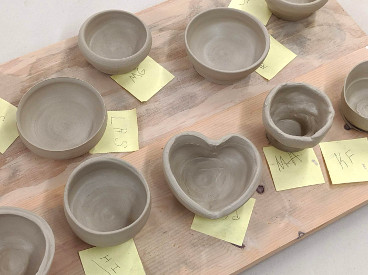 Date Night! Wheel Throwing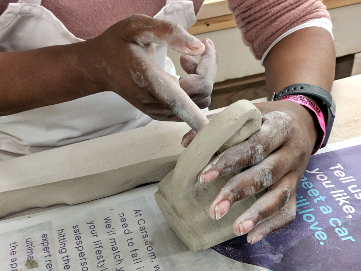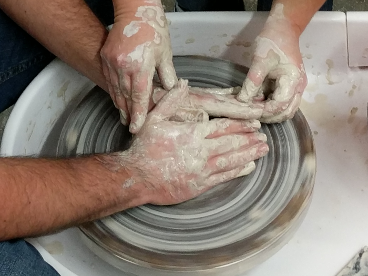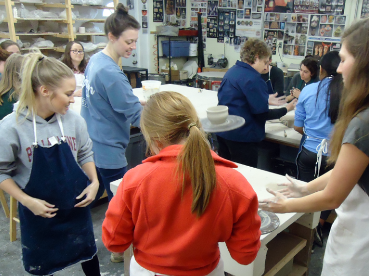 Team Building, Office Outing, Birthday Party, Field Trips!
Your group will be led by a studio instructor. Clay technique will be explained as your group is encouraged to have a fun time in our comfortable atmosphere.
• Participants will experience the pottery wheel.
• Includes: studio use, instruction, and clay. Firing costs are additional.