AA Clay Studio, conveniently located in south-central Louisville is operated by qualified artists. The studio is a shared working space with modern ceramics equipment. We offer classes, private lessons, and open studio access!
Open Hours:
Tu: 10-2 We: 4-8 Th: 10-4 Sat: 11-5 Sun: 12-4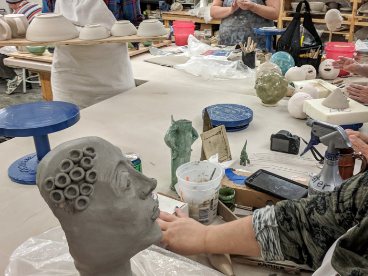 HAND BUILDING • WHEEL THROWING
Beginners Welcome!
Our six-week classes are a complete experience.
• Instructors are degree certified, working, and selling in Louisville, Kentucky.
• All materials, tools, and kiln firing included in six-week courses!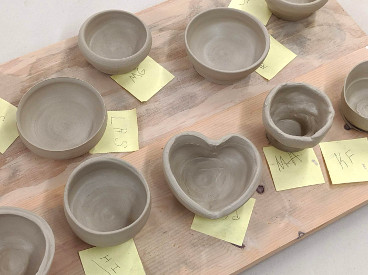 Date Night! Wheel Throwing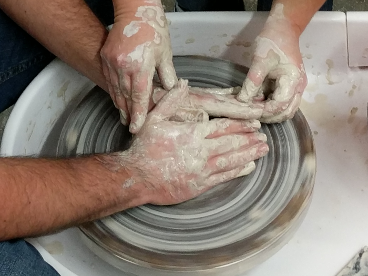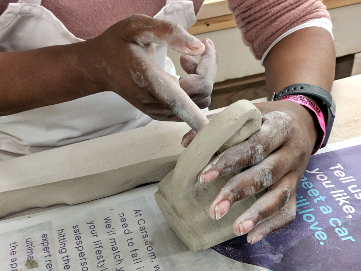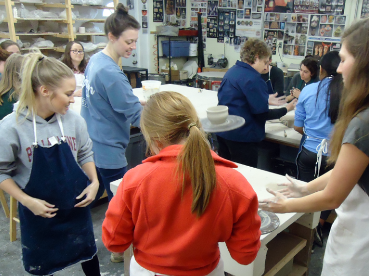 Team Building, Office Outing, Birthday Party, Field Trips!
Your group will be led by a studio instructor. Clay technique will be explained as your group is encouraged to have a fun time in our comfortable atmosphere.
• Participants will experience the pottery wheel.
• Includes: studio use, instruction, and clay. Firing costs are additional.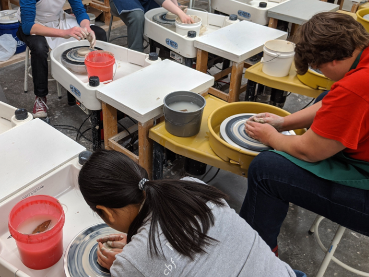 Spring / Summer Clay Camp
Join us as we explore a variety of hand building techniques and the potter's wheel to create cereal bowls, cups, sculpture forms and more! Our instructors will demonstrate how to throw and mold amazing creations in the studio. Your child will have a blast learning how to bring their imagination to 3-D form.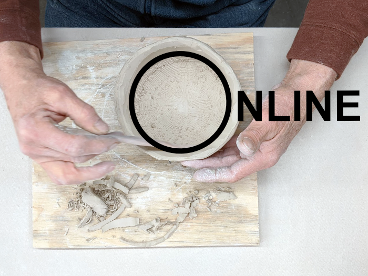 A collection of exciting links to clay projects and videos intended to keep your creativity flowing. Never stop the learning process!
• A great way to start learning about ceramics.
• Techniques to try while in the studio or at home.
• Some of our favorite educational videos for free!
• Viewer participation: send us an email with a link to your favorite video.

© 2021 AA Clay - Ceramics Studio