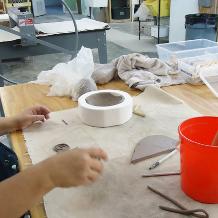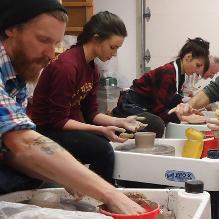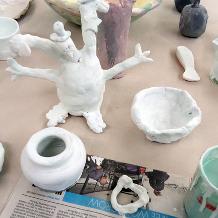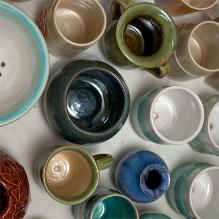 AA Clay Studio & Gallery is a shared working space with modern clay equipment. Our goal is to promote excellence in the field of ceramics by providing the necessary learning tools and equipment for personal development. The studio is an access point for emerging and practicing clay artists. Resident Members pay a monthly fee to secure private shelf space and twenty-four hour studio access. Open Studio Members gain access during our scheduled Open Studio hours.
Alex represents AA Clay Studio for the How-To-Fest on Great Day Live WHAS 11 2017

The studio was established by ceramic artist Alex Adams in 2013, it is staffed by Alex and other skilled craftspeople.
The gallery located at the front of the space showcases ceramic art & hand crafted pottery from Louisville artists. We offer a regular selection of exciting ceramic art in our gallery and online store opening soon!
• Our kilns fire to cone 6 (electric-oxidation). We have 10 studio glazes available with up to 100 glaze combinations!
• Gallery offers customers an assortment of hand crafted pottery and ceramic art for sale.
• Quality experience for students through the practice of effective clay technique and hiring of skilled instructors.
• Classes remain small to allow the instructor time to help each student effectively. AA Clay Studio Class Policies
• Open Studio hours allow students and local artists access to the studio for independent study.
• Resident artists offer visitors and open studio members insight into advanced ceramic practices.
• Online store opening soon!
The studio offers space and shelving for up to 6 Resident & 14 Open Studio Members.
Any questions? Please call us (502) 287-9666 or send an email to contact@aaclay.com
Join Our Email List To Learn About Upcoming Events!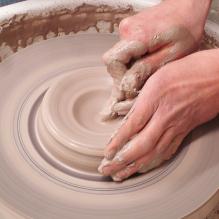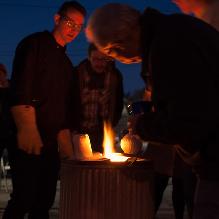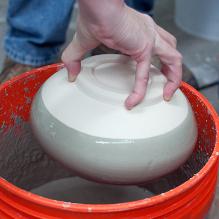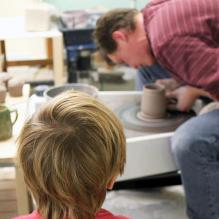 © 2017 AA Clay Studio & Gallery