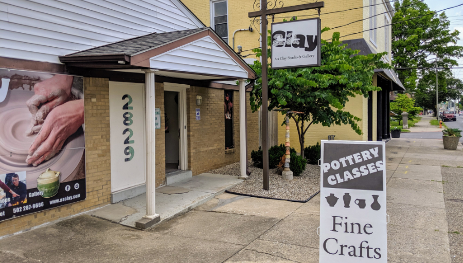 Ride LOU-LIFT FREE From downtown Louisville
Take LOU-LIFT 4TH Street (Rt. #1) north-south to Winkler and 4TH St. bus stop where the bus turns right. Walk two blocks south on 4TH St. towards Churchill Downs. We are located near the corner of Iowa Ave and 4TH Street.

Ride TARC
From Downtown: Take bus 4 southbound.
From Highlands: Take bus 29 west to Winkler and 4TH walk south to the studio or transfer to bus 4 south to (Iowa and 4TH).
From Dixie Highway: Take bus 18 to Eastern Pkwy and Preston transfer to bus 29 west to Winkler and 4TH.
© 2023 AA Clay - Ceramics Studio